Are You Ready To Make Positive Changes In Your Community and Around the World?
Do you feel you can make the world a better place?
Stillwater Sunrise Rotary wants to help you make a difference. Come serve with us.
Becoming a Rotarian connects you with a diverse group of people who share your drive to give back.
Discuss your community's needs and discover creative ways to meet those needs

Connect with leaders from all continents, cultures, and occupations

Expand your leadership skills

Catch up with good friends and meet new ones
We Are Not Your Father's Rotary Club!
We are looking for any and all that have a passion to give back to their local and global community.

No meetings are required.

We are a social group and love the time we spend with each other.

You get all the benefits of the global network of Rotary to channel your energy for Doing Good In the World.
Join Rotary, get engaged, meet like-minded, ethical, hard-working neighbors serving the St. Croix Valley community and people all over the world.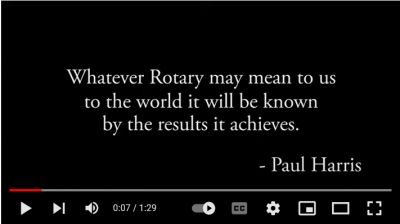 But what does Rotary do? (Click above)
A water tank for our district's project to bring reliable water
service to El Corozo, Nicaragua.
Member Benefits and Responsibilities
Connect with other leaders who are changing the world

Propose, and get funded, a project that you have passion about. Rotary gives you the structure and funding.

Expand your leadership and professional skills

Rotary Fellowships give members the chance to join a group of people who share similar interests, hobbies, or vocations. Some groups use their fellowship to make a positive difference.

Rotarian Action Groups unite Rotary members, family members, program participants and alumni who share their expertise in particular fields by collaborating with clubs and districts on projects.
All we require is that you play an active role and get involved. Rotary is more meaningful and important with involvement. Club members are expected to work on at least one fund raiser during the year and to help with one club service project.
Full member: Dues are just $170 per quarter to join the club weekly for breakfast, participate with external speakers and club workshops, be a full Rotary International member, be invited to all our local service projects, and be invited to all our social events

Action Squad member: Dues are just $60 per quarter to receive all the benefits of being a full Rotary International member, be invited to all our local service projects, and be invited to all our social events
or if you have questions: